If you're an experienced kratom users and have tried many different strains, you may be familiar with Sumatra kratom, particularly the red vein. You may also have noticed how it differs from Borneo kratom.
Locals of Aceh Province, particularly those in the Aceh Singkil Region, Gunung Meriah City, and Parangusan Town, have been familiar with the kratom plant. They also benefit from its many advantages.
Aceh provides nothing less than luxury and the confidence that you are getting one of the strongest kratom experiences available on the market. But one you may not know yet is the behind-the-scene production of Sumatra kratom in Aceh province, Indonesia.
The people of Aceh Singkil began looking for kratom leaves in the wild. The number of persons searching for the leaves has increased as the market price for kratom starts to look good. According to Nurida, one of the community leaders and kratom managers in Aceh Singkil, there are many Sumatra kratom leaves being managed because the selling price to the holding agency has increased twofold.
Also Read: Is Kratom Legal in Louisiana? August 2022 Update
Sumatra Kratom Effects on the Local Economy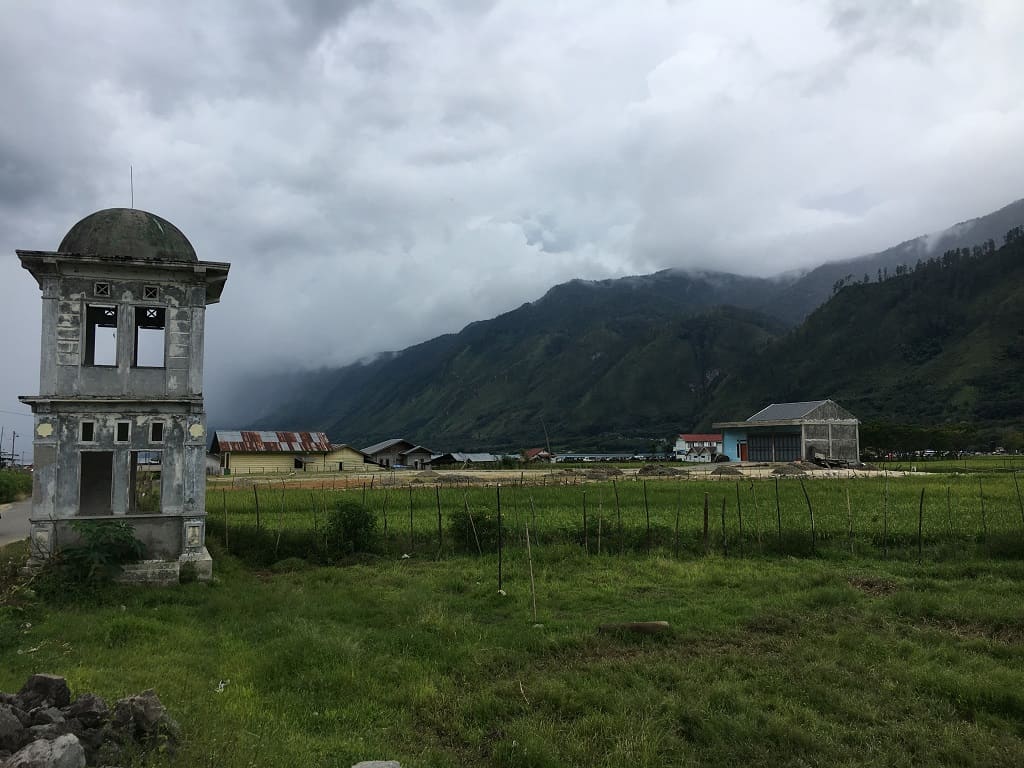 Numerous Indonesian kratom farmers, who live in several other islands like Kalimantan, Sulawesi, and Papua, have experienced that kratom has had numerous advantageous economic effects. The selling of Sumatra kratom leaves was able to meet the locals' basic financial necessities.
Due to the spread of knowledge of kratom and its international acceptance, landowners in Aceh are eager to cultivate kratom trees. According to Asmuddin, the head of the PEKRINDO Aceh branch (Indonesian Kratom Entrepreneurs Association), there are hundreds of thousands of Sumatra kratom farmers in Aceh.
He described the production of kratom as being fairly simple. It starts with taking as many leaves as possible and drying them outside. Along the Aceh Singkil River's banks, Sumatra kratom trees are frequently seen. After the drying, the farmers put the leaves in a burlap bag and sell it to the local agency. The price is around 13,000 – 15,000 rupiahs per kilogram.
According to Nurida, kratom production normally takes 3 days to a week to complete. The net revenue is IDR 300 thousand and even up to IDR 1 million per person. This is sufficient to meet the family's needs and demands.
Also Read: What is Gold Kratom? Super Strains, Great Effects
Response from the Locals to the Issue of Kratom Ban
Yosef, the chairman of PEKRINDO, said that the kratom tree is an endemic plant that grows in several jungles throughout Indonesia. Thus, it will have a positive effect on the communities close to the jungles. Therefore, if kratom is illegal, the government should consider both the ecological and economic consequences.
All natural resources must be gathered with care for the local environment, just like on other gorgeous islands on Indonesia. Since they are aware of this, the Sumatra kratom farmers have developed kratom strains using environmentally friendly agricultural methods. They are:
Red Sumatra Kratom
White Sumatra Kratom
Yellow Sumatra Kratom
Green Sumatra Kratom
He also said that the government must use caution when adding kratom to the Narcotics category. The reason is because of the plant's enormous economic value to the populace's economy. The ban will completely stop the production and selling of Sumatra kratom leaves.
This is evident from the many petitions from the kratom farming communities. They contend that if the government wants to ban kratom, then there needs to be a replacement program for farmers who previously relied on it.
He added that he hoped the local government would pay attention to those whose livelihood depend on the Sumatra kratom leaves. The government should also fight to ensure that the replacement program would make up the potential loss of income due to the ban. Small towns should also attempt to reforest the kratom jungle around the riverbanks if necessary.
Also Read: Join Kratom Drug Test by NIDA and Win the $170 Prize
Sumatra Kratom Effects on Health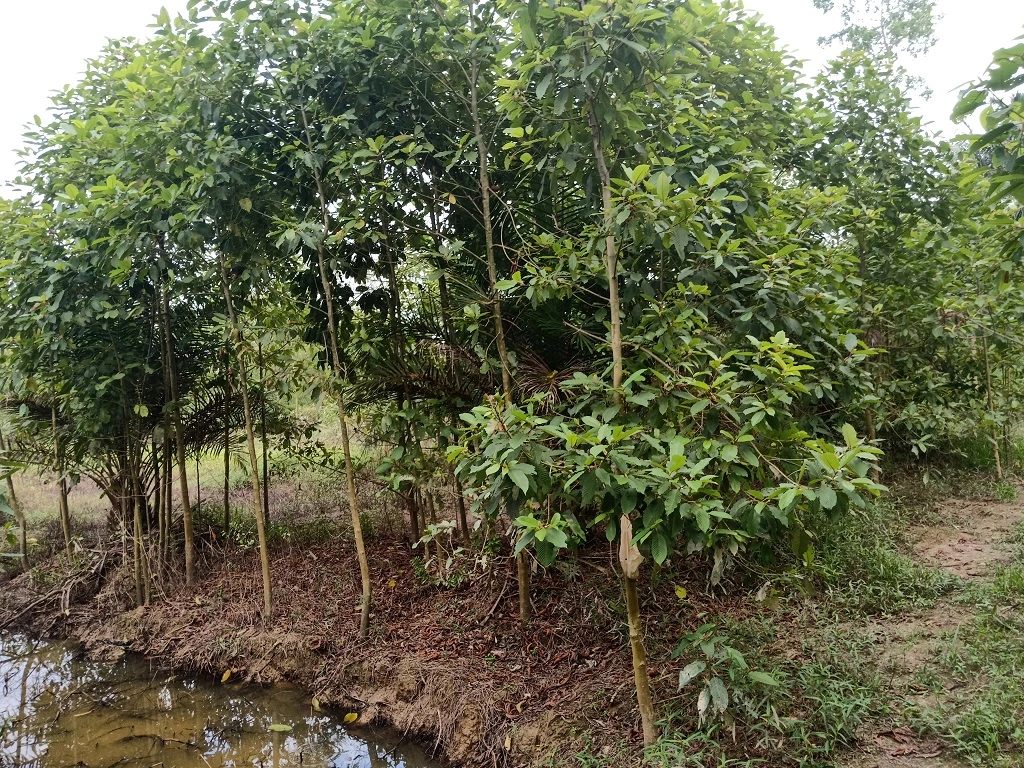 The Sumatra kratom leaves have a number of benefits, including lowering high blood pressure, increasing stamina, overcoming drug dependence, reducing diarrhea, and many other benefits. Currently, kratom leaves are regularly shipped to the US, Canada, Thailand, and a number of other countries in the form of flour or powder for a range of uses, one of which is as a herbal medicine.
The Aceh branch of PEKRINDO has announced that it is now promoting and introducing the benefits of Sumatra kratom leaves abroad. Asmuddin committed to continue advocating for a comparison research outside of Aceh in order to better the situation of Sumatra kratom farmers and put them on an equal footing with other local farmers.
Tens of thousands of kratom farmers in Aceh are no longer eager to plant kratom because of the ban issue. Therefore, they only currently cultivate it where it naturally grows. Kratom from Aceh Singkil is then sold to intermediaries in Medan, the biggest city in the Sumatra island. These kratoms are afterwards sold to foreign nations including the United States, Canada, China, and other European nations until Medan.
However, at the farmer level, the price is still unworkable and has a tendency to decline arbitrarily because the regulation is not clear.
Also Read: What is the Best Kratom for Pain 2022? Here are the Top Strains
Sumatra Kratom Review
You may want to know more about the qualities of especially Red Sumatra kratom. Therefore in this section we provide a short Sumatra Kratom review and compare it with other red strains.
Red Sumatra vs Red Borneo
Another very well-liked variety of kratom is Red Borneo kratom. Both Red Sumatra and Red Borneo differ significantly in one important way, though. While experienced kratom users may prefer Red Sumatra, Red Borneo is the most effective at educating new users about the benefits and uses of kratom.
The milder effects of Red Borneo, which combines potency and calmness, are famous. In order to avoid the overwhelming sensation of stronger strains, many new users of kratom choose Red Borneo.
Both Red Sumatra and Red Borneo are of equal grade. Both provide a pure, natural kratom experience. These two kratom strains are also botanically similar because they both originate in Indonesia.
Also Read: Kratom Laws Ohio (Update 2022), Is It Now Legal?
Red Sumatra vs Red Thai
Before Thailand lifted the kratom ban in, the red Thai is grown in the Indonesia island of Borneo. Only a few were brought to Sumatra. Nevertheless, what contrasts exist between Red Sumatra and Red Thai, though?
From many Sumatra kratom reddit users' experience, Red Sumatra and Red Thai are both equally potent. They both provide a full-bodied sensation, offering kratom users who have been using it for a while what they've been seeking for.
Unfortunately, we could not find trustworthy Sumatra kratom reddit users' experience on the green, yellow, and white veins. Hopefully, we may be able to find reliable reviews on those veins in the future.
Also Read: First Time Buying Kratom? Here's Your Ultimate Guide
Conclusion
Regulating kratom may not appear to be an easy task for the Indonesian government to complete given the breadth of the Indonesian archipelago and the possibility for misuse as a narcotic. However, by working with various parties, it is quite likely to become a more valued product.
By looking at kratom leaves favorably, the Indonesian government would be able to find a solution that will better serve the needs of its inhabitants than simply forbidding the production and sale of Sumatra kratom for valid reasons.