If you've never used kratom or have done so for a long time, you might be wondering is kratom legal in Ohio? Kratom has gained a lot of popularity across the country even though the Mitragyna Speciosa plant is indigenous to Southeast Asian nations. It works similarly to caffeine as a stimulant in modest dosages, but has an opioid-like action in higher doses. Therefore, you may want to review kratom laws in Ohio.
Health officials have warned against using kratom and connected it to several deaths in past years in addition to seizures, liver damage, kratom withdrawal symptoms, and respiratory depression, despite the fact that there is still little research on the substance. It is illegal in a number of states and towns. But when used appropriately, kratom is safe and beneficial.
Background of Kratom in Ohio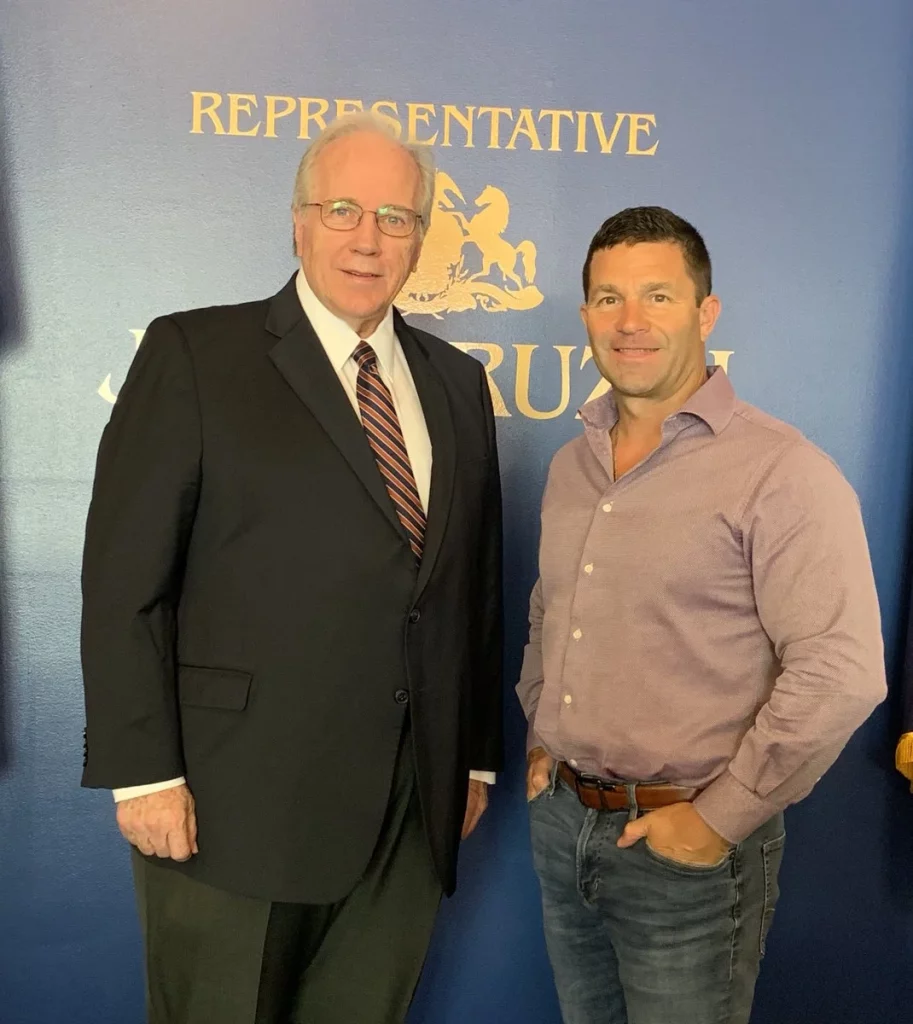 An expert on public policy for the American Kratom Association claims that economists estimate the U.S. kratom market to be worth $1.3 billion and expanding. Around 10 million Americans use kratom for various reasons.
According to the vice president of a research company working for the kratom association and adjunct professor of behavioral biology at the Johns Hopkins School of Medicine, roughly 300,000 people in Ohio use kratom. With kratom users' average ages ranging from 30 to 55, it amounts to around one Ohio resident in every 40.
Legislators have in the past shown a desire to schedule kratom ban in Ohio. It was necessary for the American Kratom Association to intervene and support lobbying efforts against lawmakers who sought to ban kratom in Ohio. The AKA's support was successful, but still does not guarantee the future of Ohio kratom laws. So let's examine Ohio kratom laws in more detail.
Also Read: Green Borneo Kratom Review: The Best All-Rounder Strain
Reported Risks of Kratom Use in Ohio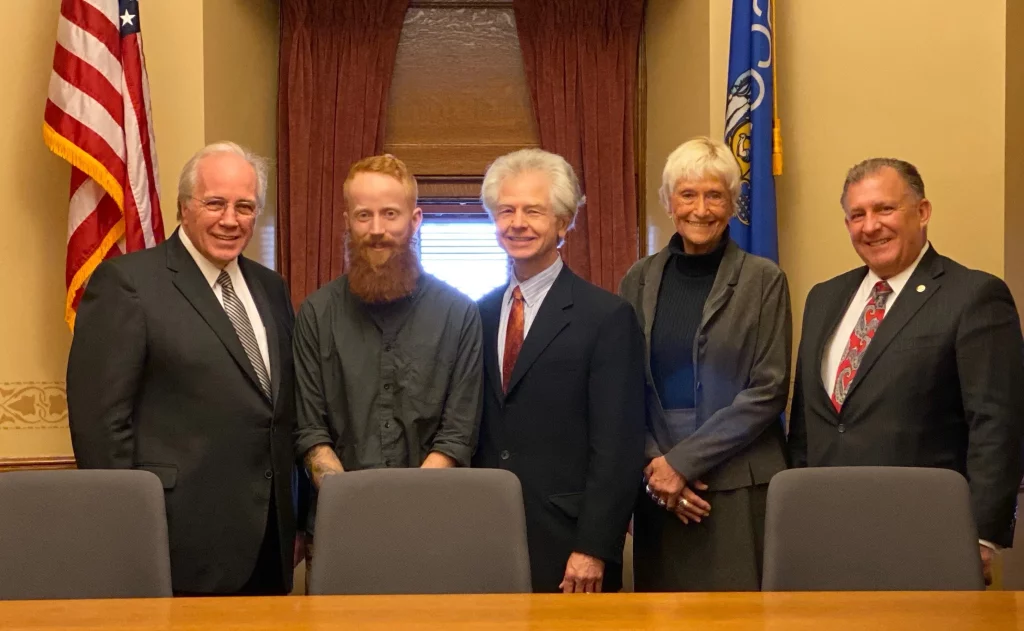 The Ohio Board of Pharmacy examined 8 factors, including kratom's potential for misuse and the current state of scientific understanding of the chemical. The board discovered that kratom users can develop a tolerance and go through kratom withdrawal. It referenced the FDA's finding that "we are confident in referring to the substances included in kratom as opioids".
More than half of regular users, according to a 2014 research, acquired significant physical and psychological dependence. It listed three instances of kratom withdrawal symptoms and one instance of liver damage in Ohio, both of which seemed to be the result of excessive kratom use.
The Ohio Department of Health discovered 15 unintended drug overdose deaths in Ohio between 2016 and 2018 where kratom was stated on the death certificate. According to a 2018 survey by the Ohio Substance Abuse Monitoring Network, roughly 70% of users in the Akron-Canton region chose to inject their kratom, while 30% preferred to consume it orally, such as in kratom tea.
The Ohio Local Government First Reaction to the Kratom Phenomenon
Ohio is serious about this. Around Thanksgiving in 2019, law enforcement officers searched ten establishments that were selling kratom treats and promoting the drug as safe for ingestion. Marketers cannot promote kratom as a treatment for any medical condition, including opioid addiction, in Ohio or any other state.
The OBP came to the conclusion that kratom has a high potential for abuse, no recognized medicinal purpose, is unsafe to use when under a doctor's care, and is a public health risk based on the information it studied.
Because of the activity of kratom at opioid receptors, which has hazards similar to combining FDA-approved opioids, mixing kratom with other opioids is a severe concern. It may also have harmful side effects, such as seizures, liver damage, kratom withdrawal symptoms, and respiratory depression.
Also Read: A Complete Overview on Kratom Legal Standing in Indonesia
Kratom Laws in Ohio
So far, there have been at least 3 attempts to regulate kratom in Ohio; Senate Bill 239, House Bill 318, and Ohio House Bill 236 which become the framework of Kratom Consumer Protection Act in Ohio. Let's talk more about the history of Ohio kratom laws below.
Ohio Senate Bill 239, March 2019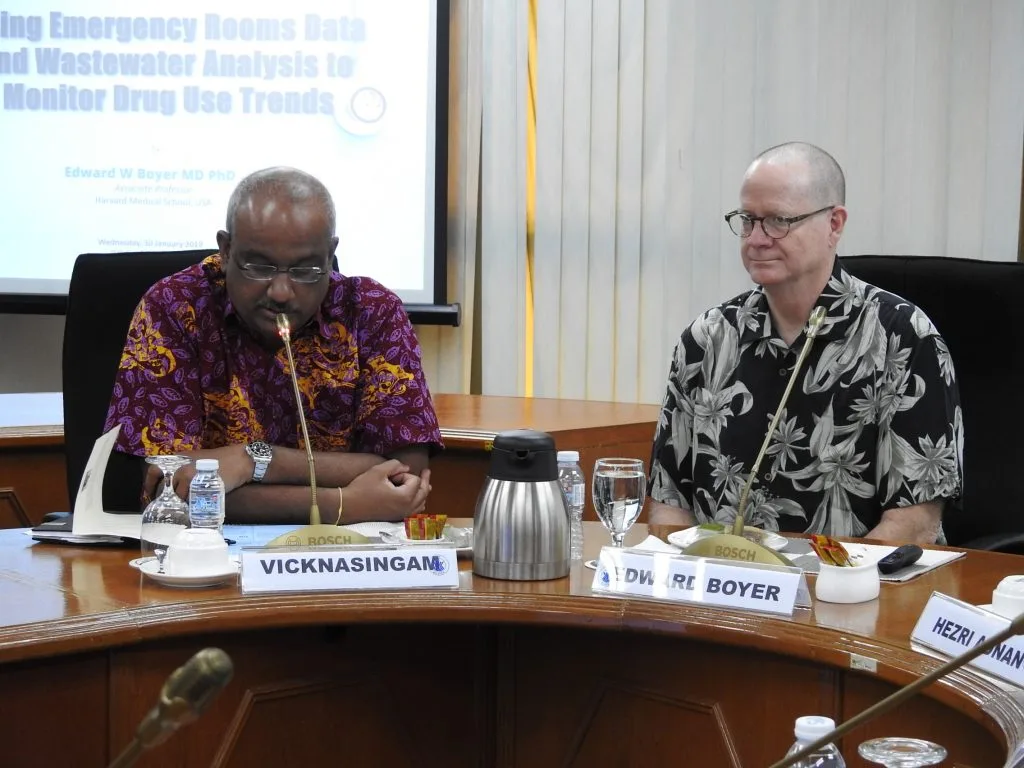 The Ohio Board of Pharmacy decided to designate kratom as a schedule 1 medication in March 2019. Heavy metals and other elements being mixed with kratom was one of the board's main worries. However, this classification would compare kratom to other narcotics like cocaine, meth, and heroin.
As a result, it would have been illegal to possess little amounts of kratom yet legal to possess big amounts. The AKA started to step in soon after the Board's decision.
The Ohio Board of Pharmacy gave 6 injection-related kratom deaths as justification for the ban. Each of these incidents would designate kratom as the "primary cause of death." However, medical experts and kratom supporters quickly identified the flaw in the OBP's logic.
First of all, four out of the six deaths in this group involved the usage of other illegal drugs. Regarding the other two cases, one passed away from what appeared to be a heart attack, and the other from pneumonia or the flu.
However, kratom was still listed as a "primary cause of death" in each of the six cases. If kratom remained a "primary" cause of death in these cases in 2018—as they did in 2017—the Ohio Board of Pharmacy declined to comment.
Experts also provided feedback on the Board's claims. Professor of Emergency Medicine at Harvard University and expert on kratom Edward Boyer stated that the Board's assertions "need a lot of proof" and "should not be taken at face value."
Also Read: Green Vietnam Kratom: One of the Mildest and Aromatic Strains
Senate Bill 239 Decision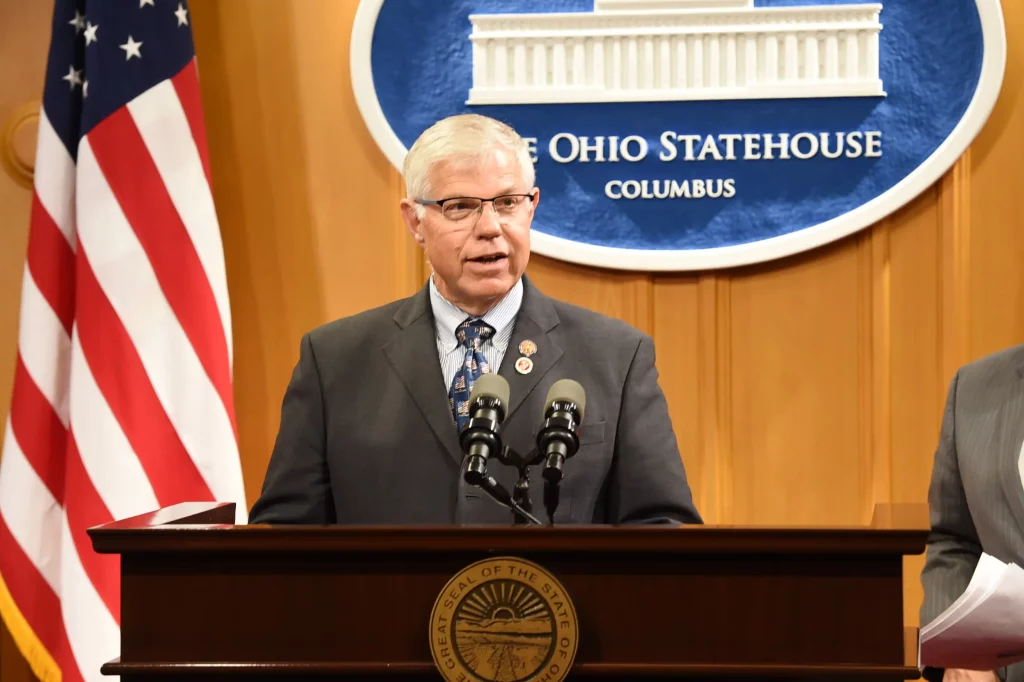 The kratom ban in Ohio should have been effective since August 5, 2019. Authorities invited public comment on the choice before enacting the kratom ban in Ohio. The Board received tens of thousands of emails the following week, in part because of the AKA's widespread campaign. It then held a public hearing on August 2nd, and close to 100 people attended to support kratom and offer their good testimonies.
Well, the public relations effort was successful. Authorities ultimately chose to postpone Senate Bill 239 in response. The introduction of a new bill would immediately follow the introduction of Senate Law 239. House Bill 318 would establish a legal framework for the sale and purchase of kratom in Ohio.
Ohio House Bill 318, August 2019
On August 13th, 2019, Ohio State Representative Gary Schener, a Republican, introduced House Bill 318. This measure would have created a framework for kratom legal status in Ohio. Schener watched the Senate Bill 239 public discussions. He listened to testimony from doctors, kratom supporters, and residents who were against the drug.
Schener's justification for introducing the bill was straightforward. He said that in order to prevent kratom from the contamination of other hazardous chemicals, it required some regulation. Additionally, Schener said he thought kratom would be beneficial if there were kratom laws in Ohio.
House Bill 318 sought to establish the following rules concerning kratom:
Underage buyers of kratom are not illegal by law.
Kratom products must have a label that identifies it and its components.
It requires dealers of kratom to submit an application for a specific license before selling kratom products.
It mandates that vendors test their kratom products in labs before selling them to customers
The bill was sent to the Ohio Public Health Committee with the support of more than half of the lawmakers. House Bill 318's last resting place would be here, which is a shame. The first attempt to establish a Kratom Consumer Protection Act in Ohio would be House Bill 318. And that wouldn't be the final.
Also Read: Is Kratom Bad for Your Heart? A Scientific Review
Ohio Kratom Consumer Protection Act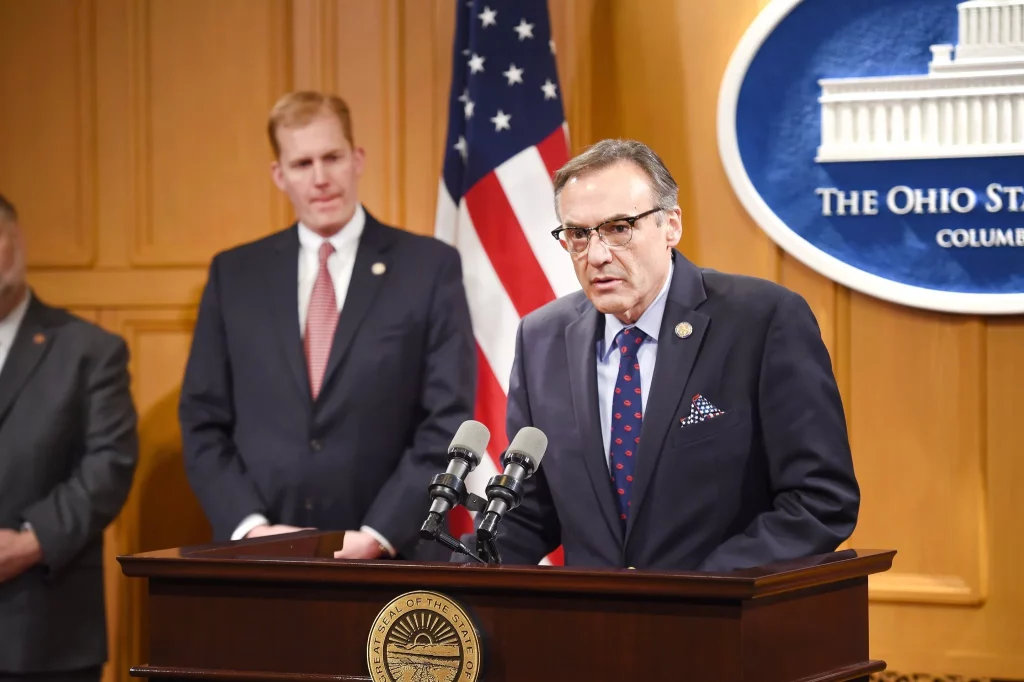 The Kratom Consumer Protection Act seeks to ensure the quality of kratom purchased from retailers all around Ohio and forbids authorities from treating it like a drug. All parties appear to agree that impurities in what consumers believed to be pure kratom are a serious problem, and that is what the act, proposed as Ohio House Bill 236, seeks to solve.
The head of the House Health Committee, Lipps, stated during a committee hearing that he rarely asks for more restrictions. However, both the producers and the consumers asked for kratom laws in Ohio. The Ohio Board of Pharmacy is waiting for direction from the legislature before contemplating any limits of its own.
Former state representative Gary Scherer, who is currently a Pickaway County commissioner, introduced the Kratom Consumer Protection Act in a previous legislative session. However, Lipps claimed that it was postponed for six months so that members of the House Health Committee may visit a kratom processing plant in Columbus and speak with customers.
The AKA, which serves as the industry's primary lobbying group, supports the kratom laws in Ohio. Utah, Arizona, Georgia, Nevada, and other states already have comparable laws in place. The proposed legislation would forbid the State Board of Pharmacy from including kratom on its list of restricted substances and explicitly proclaim that it is not a drug.
Also Read: Red Malay Kratom: The Best Strain for Depression and Insomnia
Ohio House Bill 236, March 2022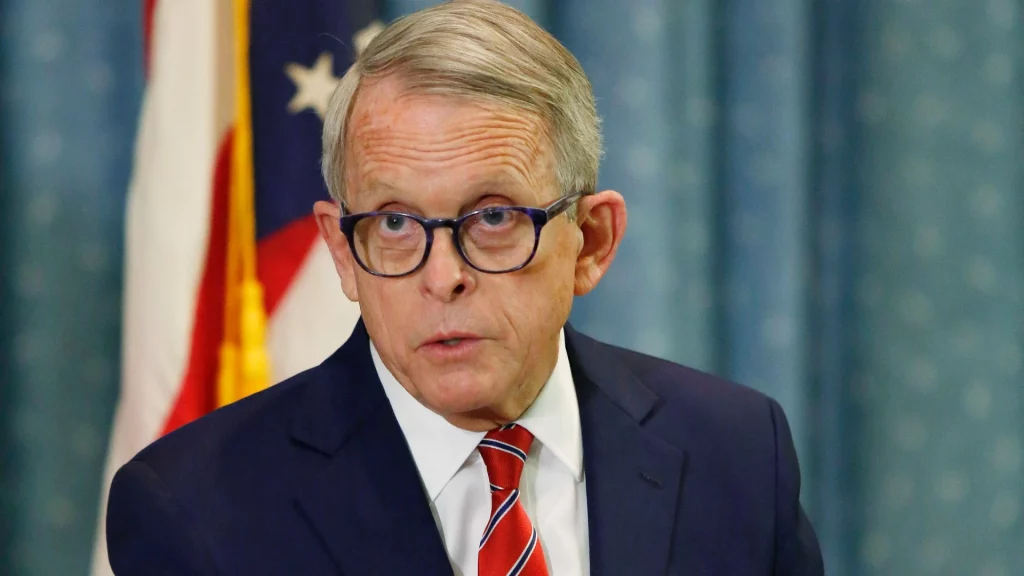 The House Bill 236 is the most recent piece of kratom laws in Ohio. The purpose of Ohio House Bill 236 was to create a legal framework for the sale, acquisition, and possession of kratom. 25 March 2022 saw the introduction of Ohio House Bill 236. According to the proposed legislation, the Ohio Department of Agriculture would have to establish a program to keep an eye on the processing and selling of kratom.
This legislation would also prevent the Ohio Board of Pharmacy from designating kratom as a controlled substance under state law. By administrative rule, the Ohio Board of Pharmacy is not able to control kratom testing and labeling. Legislators are the ones who have that power.
In essence, Ohio House Bill 236 enacts the state's first Kratom Consumer Protection Act. The Board of Pharmacy no longer holds formal stance on the legislation. Ohio House Bill 236 would require kratom processors to:
Seek a special license, according to the Ohio Board of Agriculture.
Create a testing technique for kratom in accordance with state laws and regulations.
Establish a procedure for inspecting license holders annually to check for compliance with state regulations.
Establish guidelines for the amount and content of servings on kratom product labels.
Establish policies and specifications for the distribution and transportation of kratom goods.
Fortunately, on February 9th, 2022, a vote of 83-10 in the House of Representatives approved the Ohio House Bill 236. The Senate Committee on Health is still debating the proposed kratom laws in Ohio. Even if the senate approves the bill, Governor Mike Dewine must still sign it into law.
Also Read: Once Again, Kratom is Under A New Threat by the FDA
So, Is Kratom Legal in Ohio or Not?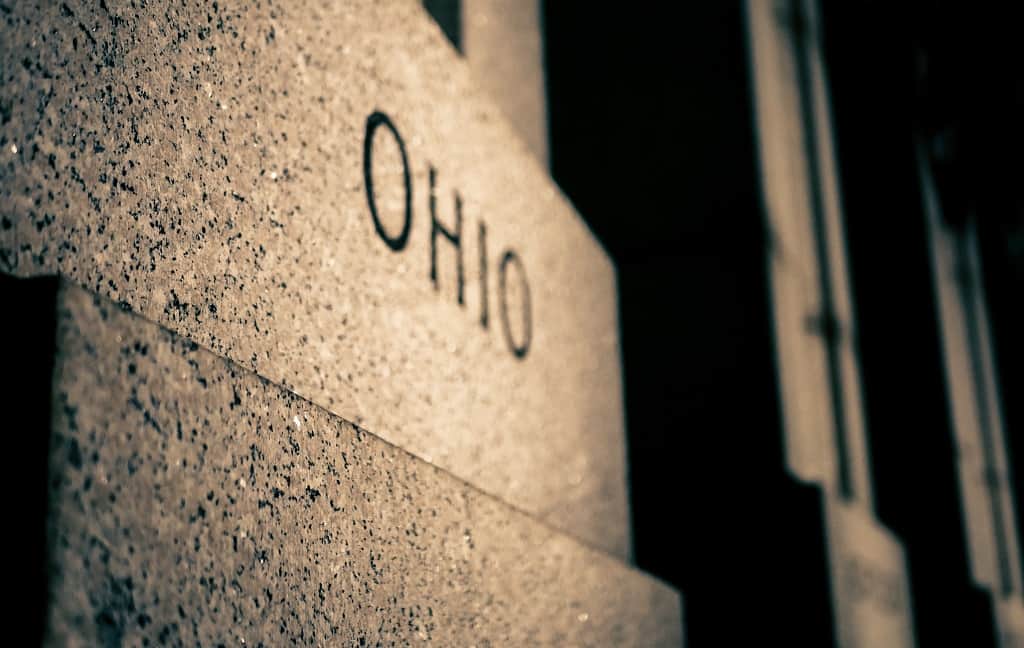 Currently, kratom is legal in Ohio although it is not as strictly regulated as it is in other states that have approved the Kratom Consumer Protection Act. To ensure that people can consume kratom safely, this law controls the supply.
This implies that you can use kratom in Ohio, including in major cities such as Columbus, Cincinnati, Akron, Dayton, and Cleveland. It is illegal to sell it in any form except from kratom powder, nevertheless. Additionally, since the FDA has not deemed it safe for human consumption, it is unlawful to sell kratom as such.
Is Kratom Classified In Ohio?
The answer to the question is kratom legal in Ohio means much more to many people than a simple yes or no. This plant has received a lot of unfavorable news in Ohio. Some state representatives are adamant about outlawing its use. Although kratom is legal in Ohio, there is always a potential that legislation listing kratom as a scheduled substance will be passed. The possibility of kratom ban in Ohio will always exist, notwithstanding the lack of activity up until the passage of the Kratom Consumer Protection Act.
Is Kratom Regulated in Ohio?
We now understand that kratom is legal in Ohio. Let's go right to the point: Ohio has no laws governing kratom. Although there are currently no plans to amend Ohio laws on kratom, there have been some promising initiatives to control the plant.
Will Ohio Ban Kratom?
Although a ban was discussed, nothing concrete has been done. Ohio kratom ban threats were put to rest by supporters, although no one is sure how long. Kratom won't be added to a list of prohibited substances any time soon, despite reports to the contrary. Thus, you are free to use kratom anyway you like. Just make sure you stay up to date on the kratom laws in Ohio so you can lend a hand if necessary.
Also Read: Why do People in Florida Change Their Prescriptions with Kratom?
Buying and Shipping Kratom in Ohio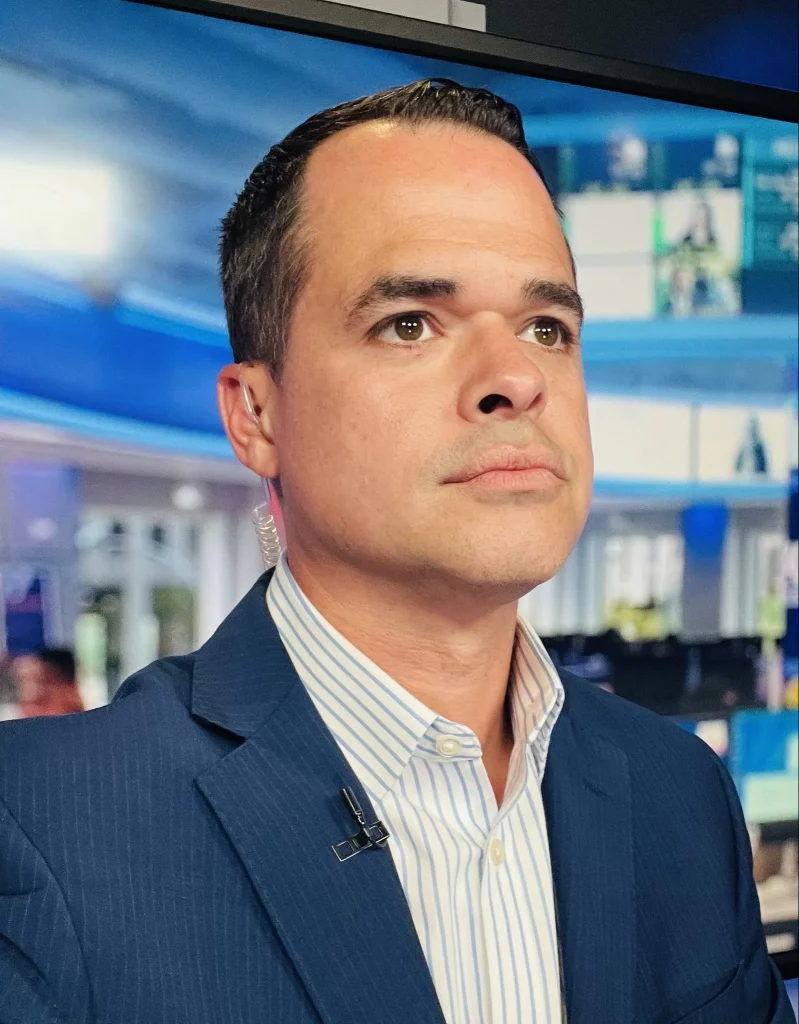 In Ohio, gas stations, smoke shops, and vape shops all sell kratom. Only kratom powder and a few distinct strains will be available. Be aware that personnel won't be able to offer you any guidance if you're a new user of kratom. First off, since kratom is simply one of the numerous items they sell, they won't have the answers you need.
Furthermore, even if they had the solutions, it would still be illegal for them to market and sell kratom for use by people. As a result, they are unable to respond to inquiries on dose or strain effects. Your best option is to purchase online from a dealer that has received approval from the AKA. The reason is because there is no Ohio kratom laws that regulate kratom quality.
For this reason, a lot of people decide to order their kratom online and have it delivered to their houses. Prices are often better and quality is typically higher. You won't need to worry when shipping because all shippers are required to abide by local, state, and federal regulations. The eventual destination is what matters, not whether your cargo passes through a state where kratom is illegal.
Kratom Advocacy
The American Kratom Association (AKA) was briefly discussed earlier in this page. They are the primary kratom supporter organization. The AKA will intervene if kratom is threatened with being banned. This organization has been effective in assisting numerous states in overturning kratom prohibition legislation.
Kratom is legal in Ohio but not regulated. To assist make kratom safer for users, the AKA has implemented a few guidelines. These include the Kratom Consumer Protection Act and the GMP regulations. Make sure the vendor you select complies with these rules since they will deliver the best kratom products.
Should We Really Need A Kratom Ban When It Helps Millions of People?
At Borneohale, we think that it should be legal for people who want to consume kratom the way that nature intended. No foreign ingredients, additives, or variations in alkaloid content between kratom products. We want to go back to the roots, which were once a traditional laborer's kratom tea in Southeast Asia.
Starting with regulation, kratom quality is essentially guaranteed. Kratom must go through rigorous lab testing and quality control procedures according to the majority of regulatory systems. These metrics ultimately determine kratom products that really reach the consumer.
In other words, sellers frequently use short cuts to increase their profit. This could entail combining kratom with potentially dangerous drugs or providing an entirely unrelated product branded as kratom. For instance, to guarantee that our customers are receiving consistent kratom products with a consistent alkaloid profile, we conduct third-party lab testing.
At the same time, kratom laws in Ohio would give users a sense of security and normalizes responsible kratom use. We want the negative connotations related to kratom use to be history, much like the way you feel about your daily cup of joy! Kratom laws in Ohio will help ensure that kratom can remain safe for users and safeguard those responsible suppliers trying to uphold the herb's illustrious history.
Also Read: Is Kratom Legal in Texas? Year 2022 Update
Conclusion
If you've read thus far, we appreciate you taking the time to familiarize yourself with the specifics of kratom laws in Ohio. As we've already mentioned, at Borneohale, we're quite passionate about kratom promotion and education. While our articles may be a wonderful starting point for learning about the kratom legislation in your state, there is a wealth of other information available.
You'll always have support from advocacy groups and education when navigating the bizarre world of kratom. Please message us if you have any queries or issues.