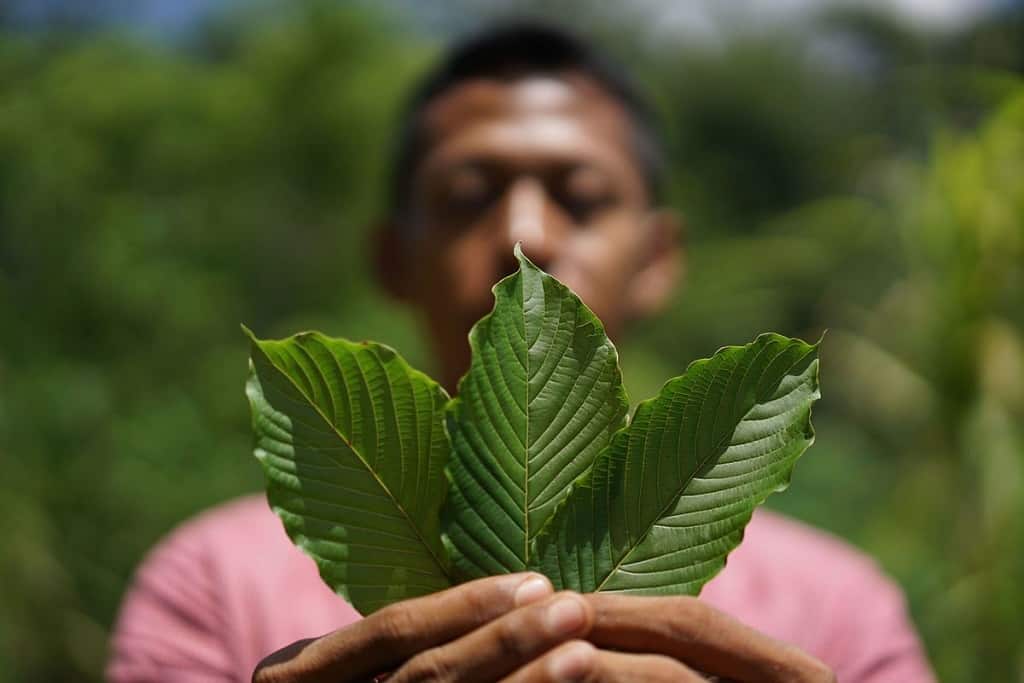 What is Hulu Kratom?
Hulu kratom is basically any kratom originating from Kapuas Hulu Regency in West Borneo Province of Indonesia. The regency has millions of kratom trees, either in plantation, deep jungles, or along the banks of the Kapuas river.
Hulu kratom is famous because it has around 2% alkaloid level, in which the average level in other strains is around 1.5%. Therefore Hulu kratom is more potent than Maeng Da kratom and has greater effects. Like any other strains, Hulu kratom also has green, white, and red veins.
The Kapuas Hulu region has many sub-districts, some of which are famous for producing high quality kratom. A lot of their area include deep jungles and Kapuas river banks where the kratom trees grow wild (not seed planted by human). Those sub-districts include:
You can consider the age of the kratom trees in these area is oldest, because no one really knows when they started to grow naturally. The natives of Kapuas Hulu have used kratom as botanical medication since ancient times.
Hulu kratom effects are stronger than Maeng Da, and you can still make them even stronger using kratom potentiators. However, be careful with your dosage because boosted kratom Hulu effects may be overkill.
Also Read: How to Potentiate Kratom with Kratom Potentiators
Ethnobotanical Introduction
The locals of Kapuas Hulu have been using kratom since the time of Borneo kingdoms. They usually brew the kratom leaves into tea or ingest them directly. Hulu kratom serves as botanical medicine, although there are other various traditional functions.
This shows that the locals of Kapuas Hulu have amassed a plethora of medical knowledge via experiences and practice in their struggles with illnesses. However, this traditional medical expertise is under danger because of kratom ban controversies since its booming popularity all over the world, especially the US.
According to many sources, kratom leaves contain harmful chemicals because they include mitragynine, which is an alkaloid. This has become a primary concern of potential abuse by Western countries, although there wasn't any record of it in Southeast Asian settings.
Therefore, not only is the medical function of kratom in danger, the ban will also affect the ethno botanical of kratom in the area. Kratom as botanical medicine has a strong association with the ethnic of Dayak and Malay in Borneo.
The Indonesian central government needs to strengthen programs to support and protect Hulu kratom as botanical medicine. This is in regards to the conservation of folk knowledge. It really is the time for Indonesia to show its independence from US and other nations' intervention.
Also Read: Sumatra Kratom Production in Aceh Singkil: Behind the Scene
The Growing Popularity of Hulu Kratom
Since ancient times, the majority of Southeast Asians have employed kratom as botanical medicine to heal various maladies. The leaves, which the locals also call "daun purik" or "daun sapat", have a variety of health advantages, including the ability to relieve digestive discomfort and shortness of breath.
Since the rise of e-commerce usage in the Kapuas Hulu, it turns out that kratom appeal extends beyond the area. People in many countries now highly regard it since it provides a means of subsistence.
Nowadays, kratom from Kapuas Hulu is available in many nations, including Malaysia, Thailand, and the United States. It is used both in rural and urban settings. Traditional remedies consequently offer an affordable source of primary healthcare for poor people, notwithstanding they live in a rich country like the US.
Kratom use as botanical medicine are also attracting the attention of modern pharmacists, notably in its search for better medications.
Also Read: Is Kratom Legal in Louisiana? August 2022 Update
The Growing Economics Thanks to Hulu Kratom
From the start of 2015, the local people have turned to kratom as a source of supplemental income. Their motive is no longer medicinal, but financial. Nevertheless, it is still a form of preserving the rich folk knowledge of the use of kratom as botanical medicine.
Unlike in the previous decades before its popularity, Hulu kratom now does not only grow wild in jungles and Kapus river banks. The locals have also farmed it in their plantations and home gardens. This abundance could explain the high usage of kratom, either for medicinal, financial, or other purposes.
The motivation to plant kratom trees in plantations and home gardens is not only to make better income. It is also to have this botanical medicine closer. This is to avoid long distances and danger of encountering wild animals in gathering kratom in the wild.
Also Read: What is Gold Kratom? Super Strains, Great Effects
The Ethnobotanical Usage of Hulu Kratom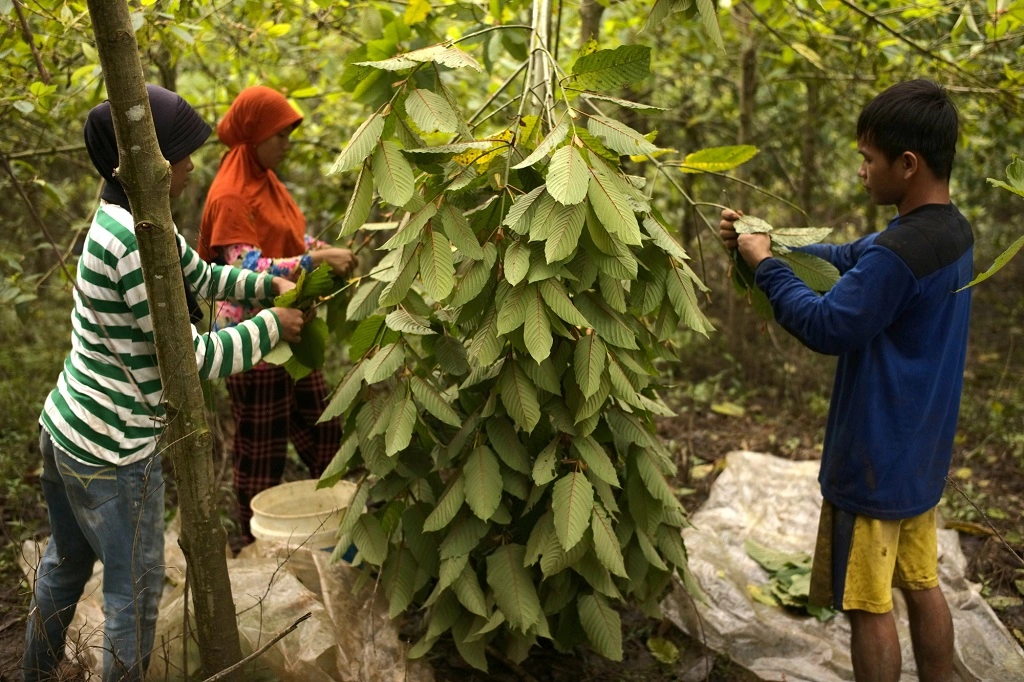 Local populations in the Kapuas Hulu have gathered a lot of folk medical knowledge over a long period, and about 80% of them reside in rural areas. They also have numerous experiences in treating prevalent local diseases.
Leaf is the most commonly used part as an ethnobotanical practice of kratom in Kapuas Hulu area. The leaves have been more widely used in traditional medicine due to the presence of bioactive compounds than other parts of the plant.
The locals mentioned that Hulu kratom leaves are also easy to gather and are the most abundant part of the plant. Therefore this method can offer protection and ensure the plant's long-term viability.
Kratom leaves synthesize a wide variety of secondary metabolites, including alkaloids, saponins, and phenolic compounds. The locals of Kapuas Hulu do not worry too much of the pharmacological effects. They very rarely encounter side effects as a result of applying Hulu kratom leaves for treating diseases.
Also Read: Join Kratom Drug Test by NIDA and Win the $170 Prize
The Prepping and Consumption
There are numerous different ways to prepare kratom for botanical medicine to treat human diseases. In Kapuas Hulu, the most common methods of kratom preparation are decoction and chewing.
Decoction means brewing kratom and sometimes mix or infuse it with other ingredients. It encourages absorption and improves its taste. Many kratom users worldwide use this method.
The other common method is chewing the leaves. This is the simplest administration. The local communities of Kapuas Hulu frequently apply additives such as honey, salt, and sugar to the kratom leaves to improve the taste.
Hulu Kapuas Kratom Effects
In low doses, Hulu kratom can provide a stimulant effect. It can make a person feel more energized, more alert, and happier. The main active ingredients of kratom leaves are mitragynine and 7-hydroxymitragynine which provide analgesic, anti-inflammatory, or muscle relaxant effects.
Hulu kratom leaf is often used to relieve the symptoms of fibromyalgia. Fibromyalgia is an intolerance to stress and pain that is usually characterized by body aches, difficulty sleeping, and fatigue.
However, if a person consumes kratom kapuas in high doses (about 10 to 25 grams or more), it can provide a sedative effect like narcotics. Even the DEA says that excessive consumption of kratom can cause psychotic symptoms and psychological addiction.
Also Read: What is the Best Kratom for Pain 2022? Here are the Top Strains
Conserving the Ethnobotanicals of Hulu Kratom
Although the usage of kratom as botanical medicine has now been researched in many parts of the world, it was undeniably true that many of them were understudied and inadequately characterized.
In addition, the absence of archival documents and traditional inheritance practices pose a challenge to conventional medical knowledge. Therefore, it is necessary to research and record traditional knowledge that is related to therapeutic plants.
The local government of Kapuas Hulu has begun establishing botanical kratom gardens in their area to promote and conserve the traditional medicine system. However, since traditional medicinal practice is passed down orally from generation to generation, the knowledge could be lost.
Initiatives to promote and conserve kratom as botanical medicine, therefore, must be improved, regardless of possible international ban in the future. This is important to ensure the availability and preservation of traditional knowledge.
Also Read: Kratom Laws Ohio (Update 2022), Is It Now Legal?
Conclusion
Usually, the loss or extinction of traditional knowledge in the use of medicinal plants is the result of either deterioration, destruction of the natural environment, or current generation's lack of interest in indigenous culture.
However, the situation in Kapuas Hulu area is completely different. The threat of extinction comes from external parties who have conflict of interests and affairs. The US, particularly, has always been famous for interfering with internal affairs of a country. They have been famous for causing civil wars in a number of countries to satisfy their own interest.
Therefore, both the local government of Kapuas Hulu and the central government of Indonesia have to set aside their hunger for corruption and provide various initiatives to protect traditional knowledge related to Hulu kratom as botanical medicine. It is time to set our own standards and not to be dictated by foreign affairs.