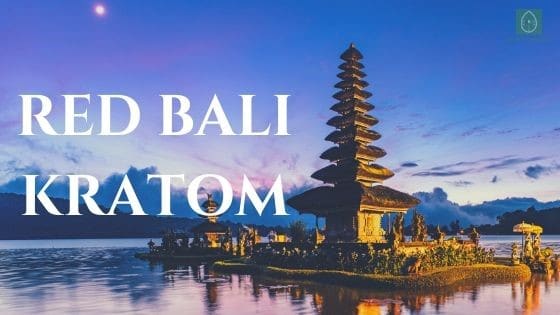 The Red Bali Kratom is commonly used to relieve stress, anxiety, and to aid in the recovery from opiate addiction. It can also help to calm both the mind and the body. It may, however, not provide adequate stimulation or possibly worsen depressive symptoms due to the same traits.
If you are new to Kratom and are searching for a simple euphoric feeling, this strain is the one for them. Red Bali, according to many users, gives the most traditional high of all the reds. Aside from that, because to its tremendous potency and diverse qualities, this strain has long been one of the most popular.
Also Read: The Best Kratom Strains to Fight Depression
What is the Quality of Borneohale's Red Bali?
We give you with the best Red Bali kratom ever with the highest level of processing used to create this strain. To produce the highest quality kratom powder, our farmer exclusively cultivates, dries, and processes ripe leaves. As a result, for the greatest quality, Borneohale's strain is the ideal option.
Our product has an extremely fine and smooth grind. We make the powder from freshly selected leaves and prepare it to order. Indoor drying procedures are used, and the environment is always fresh and clean.
Also Read: Borneohale: The Supplier of High Quality Kratom from Indonesia
What are the Benefits of Buying Bali Kratom in Borneohale?
Many merchants come to us with complaints about poor quality issues with their previous suppliers. So we warn you not to be tricked by the low prices promised by vendors because most of them do not conduct lab tests on each batch and do not even know what a batch is.
Borneohale is the greatest kratom supplier, having been in business since 2015 and being trusted by a large number of merchants all over the world. Each batch of Bali Kratom that we sell is of great quality and comes with lab tests.
Buy now to receive a premium discount on bulk orders. Get in touch with us.