Iced Coffee | Chocolate Milkshake| Raspberry Papaya Smoothie | Tropical Fruits Juice | Citrus Iced Tea | Bottom Line
The tremendous health advantages of kratom don't come with a nice flavor. There are, however, techniques to mask its flavor. One of the most effective ways to accomplish this is to make Kratom beverages.
Stay tuned to learn how to make them.
Iced Coffee with Kratom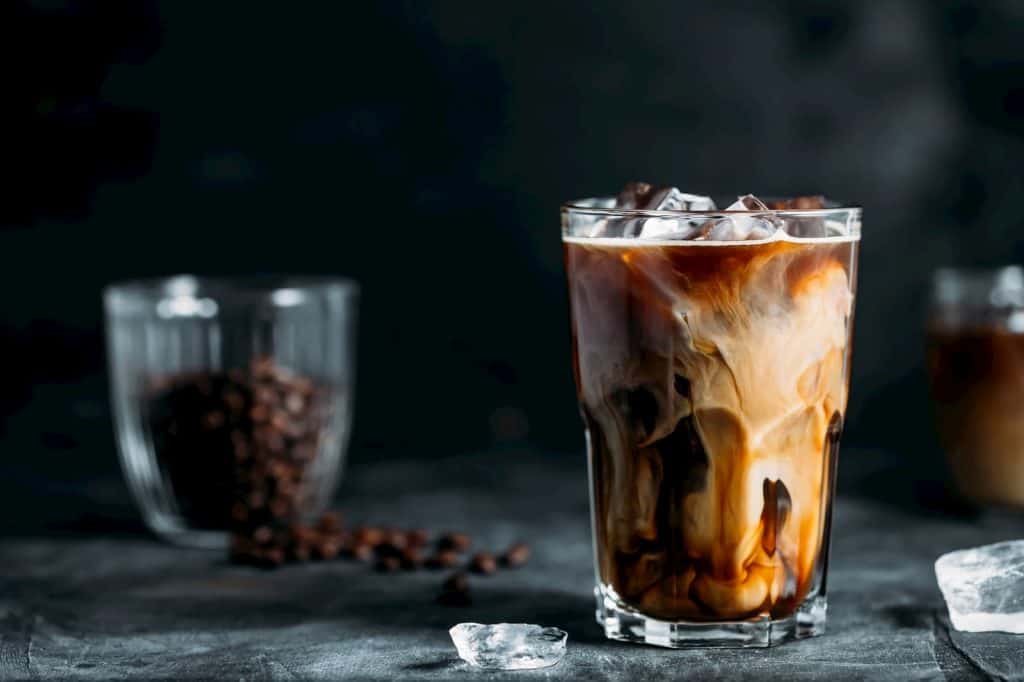 This recipe calls for a more mellow strain of Kratom beverages, as it is one of the most popular caffeinated drinks. Otherwise, if your Kratom already provides you enough of a kick, you can switch to decaf coffee.
You will require the following items:
1 cup of room temperature brewed coffee
2 Tablespoons half and half
2 tblsp. basic vanilla syrup
Your Kratom dosage
Directions
Combine the kratom with the freshly brewed coffee.
Combine the basic syrup and half-and-half.
Serve with ice cubes.
Milkshake with Chocolate Kratom
Chocolate's sweetness will nicely hide Kratom's bitterness. Furthermore, kratom's therapeutic components are fat-soluble. As a result, adding kratom to a full-fat chocolate milkshake will make it easier for your body to absorb.
If you want to forgo dairy products, you can still use almond milk.
You will require the following items:
1 cup milk (full cream or non-dairy) (240ml)
2 tblsp. powdered chocolate milk
¼ Teaspoon of vanilla extract
1 tblsp. chocolate syrup
Your kratom dosage
Directions
Serve by blending all of the ingredients with ice in a blender. For an extra luxurious treat, add a scoop of ice cream.
Also Read: The Best Kratom to Boost Your Energy Levels
Smoothie with Raspberry, Papaya, and Kratom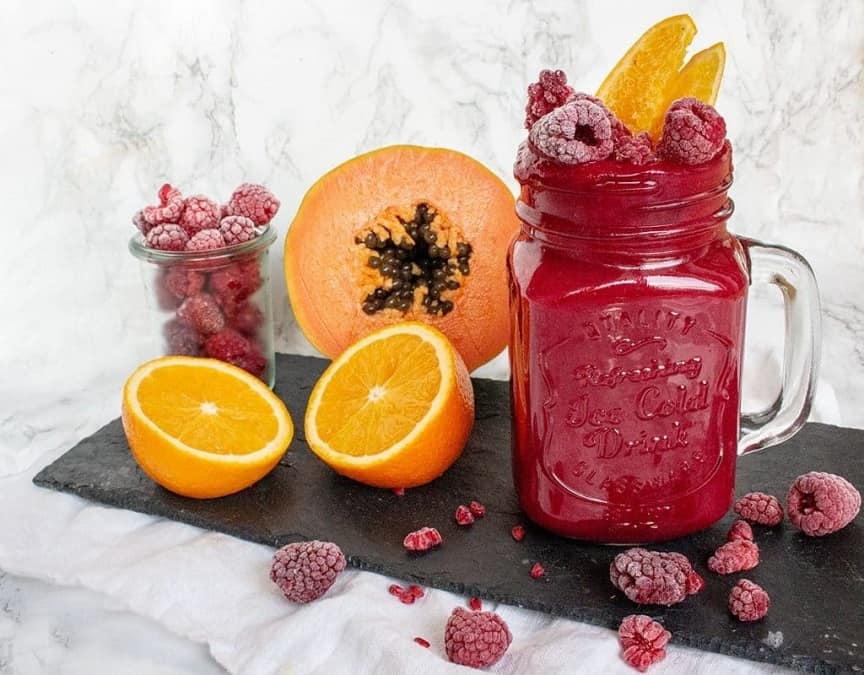 Raspberry papaya smoothie is one of refreshing Kratom beverages. This frozen drink is full of energizing flavors and nutrients. This is the exact blend you will need to get rid of the Kratom taste while still obtaining all of the benefits.
You will require the following items:
1 ½ Cup raspberries, frozen
⅔ Cup milk
1 ½ cup pieces of fresh papaya
⅔ Cup of orange juice
Ice
Your Kratom dosage
Directions
In a high-powered blender, combine all ingredients and blend until smooth. As an additional garnish, you can place the fruits on top.
Also Read: The Best Kratom Strains for Euphoria
Tropical Fruits Kratom Juice
Start your day with one of refreshing Kratom beverages that blend the health benefits of tropical fruits. The sweetness of the fruit will mask the kratom's harshness. While the juice itself is high in vitamins and enzymes to help in digestion and Kratom absorption.
You will require the following items:
1 Cup pineapple chunks (fresh)
½ Mango
1 Kiwi
6 Strawberries
1 Orange
Ice
Your Kratom dosage
Directions
Using an electric juicer, extract the juice from the tropical fruits and discard the pulp.
Mix in your kratom dose for the day.
Pour the mixture over ice and serve.
Read More: Is Kratom Actually Helpful for Weight Loss?
Iced Citrus Kratom Tea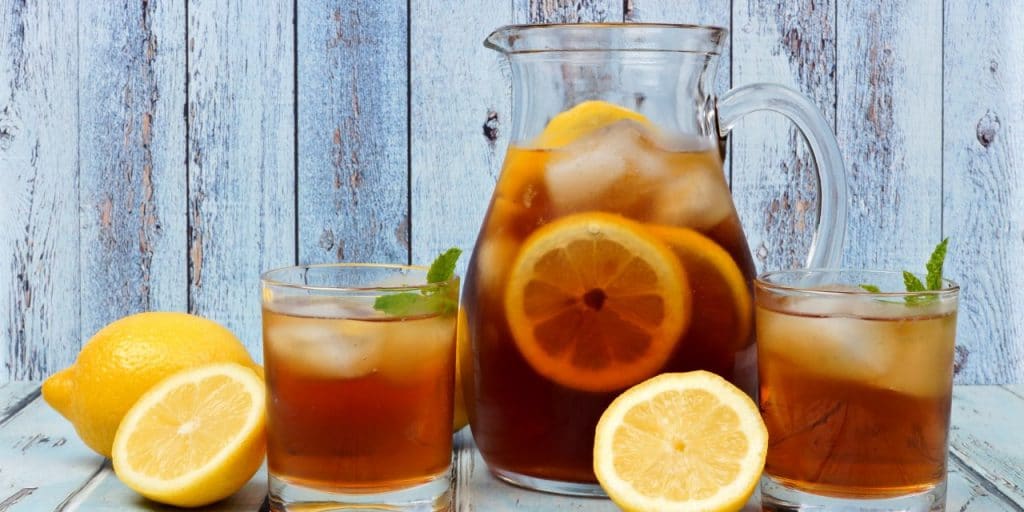 The addition of citrus tea to the basic tea recipe gives it a refreshing flavor. Aside from that, it's high in vitamin C and antioxidants. You can make Kratom tea from dry leaves or powder and sweeten it to your liking.
You will require the following items:
2 Tea bags
1 ½ Cups of water
2 Teaspoons sugar
100ml Fresh orange juice
½ orange, sliced
½ lemon, sliced
3 mint sprigs
Honey, to taste
Ice
Your Kratom dosage
Directions
Combine the water, sugar, and Kratom in a teapot. Infuse the mint in the saucepan for 10 minutes. Strain and let aside to chill.
Pour into a jug, add the juices, and garnish with orange slices, mint, and lots of ice.
Also Read: How to Make Kratom Tea (Hot and Iced) Like an Artisan
Final Thoughts
Incorporating Kratom into your favorite beverage recipes is an excellent method to mask the bitter taste. You can reap the benefits without having to put up with the flavor.
Mixing Kratom with liquids, on the other hand, may delay the beginning of positive benefits. To feel the effects of your suggested kratom dosage, you will need to wait 15-20 minutes. To minimize undesired side effects and tolerance, stick to your prescribed dose.
About Borneohale
Borneohale is an Indonesian Kratom supplier that offers a variety of strains and high grade Kratom. All of our Kratom is tested in the lab for amounts of Mitragynine and 7-Hydroxymitragynine. We also screen them for Salmonella, E. Coli, yeast, and mold to ensure that they are free of these pathogens.
To learn more about Kratom and Borneohale, kindly contact our Sales Representative.