With an estimated total demand of more than 1 million tons every month, Indonesia is one of the world's top Kratom suppliers. The majority of inquiries come from the United States. Kratom is used there as an alternative to opioids by an estimated 10–16 million people. West Borneo Province in Indonesia accounts for 80% of Indonesian Kratom supplier. The rest comes from Medan, Aceh, and other provinces.
Large, Small, and Independent Indonesian Kratom Suppliers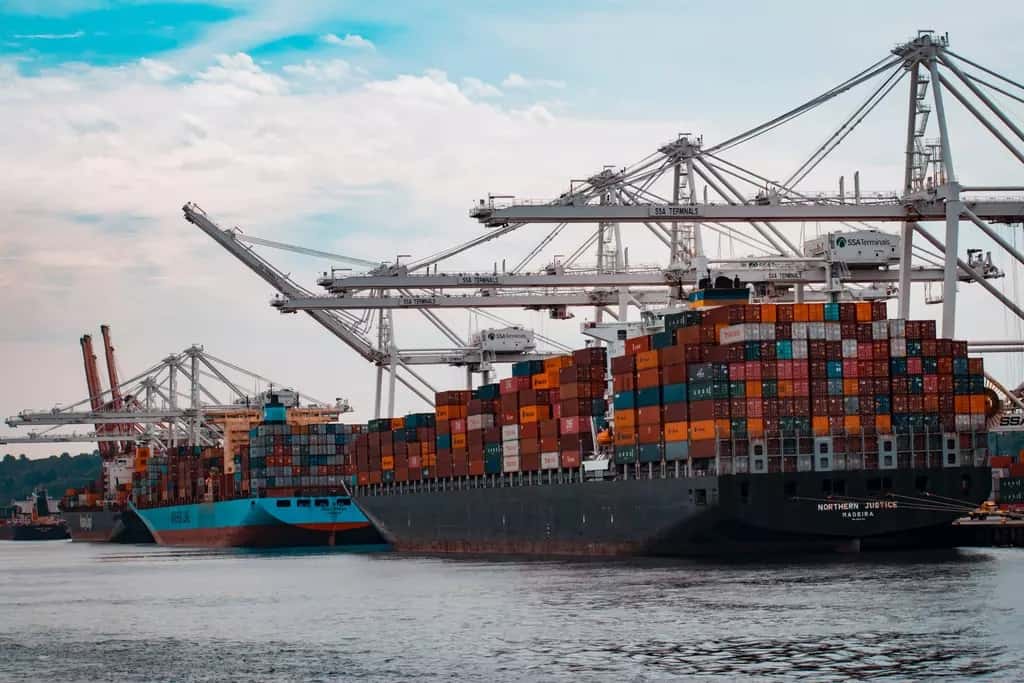 According to Zainal Hamid, the Head of the Pontianak Branch Post Office, Kratom shipments through the Post Office have averaged more than 30 tons per month since 2012. That is the figure provided by the Indonesian Post Office (which is state-owned). Small and independent Indonesian Kratom suppliers ship their kratom via private containers and cargo, in which the numbers are unknown and unreported.
As a result, genuine exports from Indonesian Kratom suppliers might easily exceed 30 tons per month. This is because, as of 2018, the Indonesian Post Office has stopped accepting Kratom exports from individuals and small businesses. The state-owned post office now only accepts Kratom exports from associations that have collaborated with it.
Associations and Cooperatives are the largest Indonesian Kratom suppliers. They normally export around a ton of the herbal plant per day. Small and independent suppliers, however, ship 23-500 kg of Kratom per day. The majority of them are millennials, university students, and fresh graduates. West Borneo province alone has hundreds of small and independent suppliers.
Also Read: Is Kratom an Opiate? An in-Depth Analysis of the Herb
Association of Large Indonesian Kratom Suppliers Facilitates Kratom Farmers
The Borneo Natural Products Management Group (Komphar) founded "Natural Product Cooperative" to help Kratom producers in West Borneo Province sell their products abroad. Mr. Agus Widyanto, the chairman, stated that Komphar plays a role in delivering Kratom standardized training. The training is customized to the needs of international consumers.
Meanwhile, the Natural Products Cooperative is in charge of the operation and business. The members are Kratom farmers from West Borneo who have come together to help the betterment of their own living standards, particularly those who rely on this plant for their livelihood.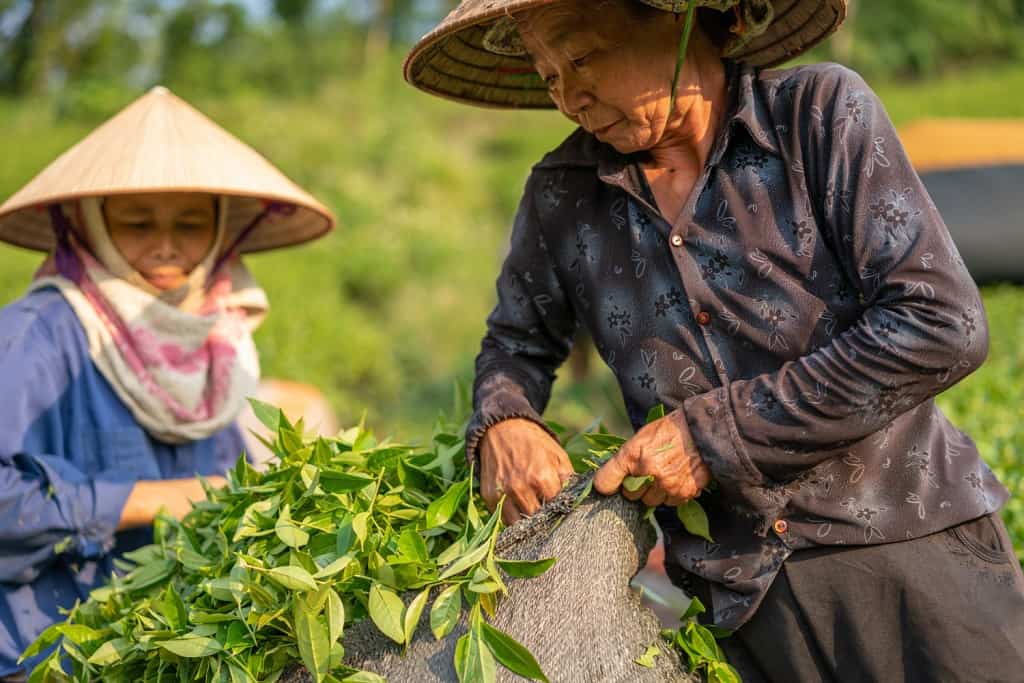 The Cooperative also connects groups of Kratom farmers or collectors with international Kratom buyers. It creates new opportunities for farmers who previously relied on less friendly plants like rubber.
Kratom is a valuable item that can help locals. This plant can be found growing wild in the woods or being farmed by local Kratom farmers. When harvest time arrives, Kratom farmers just harvest the leaves, allowing the tree to continue to grow and produce new leaves. As a result, Kratom farming has no negative impact on the environment.
Also Read: A Glimmer of Hope for Kratom Farmers in Indonesia
Indonesian Kratom Suppliers Exported at Least 400 Tons of Kratom to US Last Year
Kratom has truly fueled the inhabitants of West Borneo's economy. The newly founded Natural Products Cooperative was able to ship 400 tons of Kratom to international buyers in July 2021. All of them are the produce of Indonesian Kratom farmers in West Borneo. This was their first ever shipment to the United States to satisfy requests, making them one of the largest Indonesian Kratom suppliers.
Santyoso Tio, Chairman of the West Borneo Chamber of Commerce and Industry, stated that the Chamber supports Kratom farmers who are members of the Micro and Small Farmers Association (MSMEs). The Chamber also assists exporters in increasing Kratom production and expanding their market.
Bulyadi, the representative of the West Borneo Industry and Trade Office, also stated that his office completely supports Indonesian Kratom suppliers. The West Borneo Provincial Government also promotes extensive research into the health benefits of the plant.
India as the Emerging Market for Kratom
The Chamber had already reported the export of Kratom to India in April 2021. The shipment included 7 tons of Kratom powder from West Borneo that the farmers had harvested and processed.
According to one of the exporters, India is the latest country to import Kratom from Indonesian Kratom suppliers, joining other destinations in America, Europe, and Asia. India's demand for Kratom is beginning to rise. The Indian government has legalized Kratom, and the Indians use it as a raw ingredient for health beverages and industrial-scale energy drinks.
Apart from being frequently utilized to make painkillers, processed Kratom is also used to make flour, cosmetics such as soaps and spa lotions, and a variety of other goods.
Also Read: How to Make Soap from Kratom
FDA Kratom Import Alert 2022 Update
For anyone who knows all of the facts, the FDA's stance on Kratom is a little perplexing. "There appears to be no history of use or other scientific evidence of safety indicating that Kratom will reasonably be safe as a dietary additive," according to the FDA.
That simply proves that the FDA has blatantly ignored a number of scientific research on Kratom use. Kratom is an effective pain therapy that helps people reduce their opiate use and has a low risk of side effects, according to a 2020 study funded by the National Institute on Drug Abuse.
The World Health Organization (WHO) has also decided against a critical review and subsequent scheduling of Kratom. A recent study has proved Kratom to be 1,000 times less likely than traditional prescription opioids to cause death.
The US Department of Health and Human Services also wrote to the FDA, explaining why Kratom does not fit the banning criteria. They also point out that if Kratom is outlawed, there is a "significant danger of immediate detrimental public health effects for potentially millions of users."
The FDA, however, is happy to continue their negligence and abuse of power. The FDA issued a new import notice for Kratom on April 8, 2021. This notice is intended to assist field workers in detaining Kratom-containing products at U.S. borders.
The FDA has issued an import notice in Import Alert 54-15. Simply said, it is a list of corporations whose shipments are subject to detention without physical examination (DWPE) at US border crossings. So, if you're a Kratom user, you're okay to buy it as long as the companies you get it from aren't on the list.
Borneohale: One of the Most Trusted Indonesian Kratom Suppliers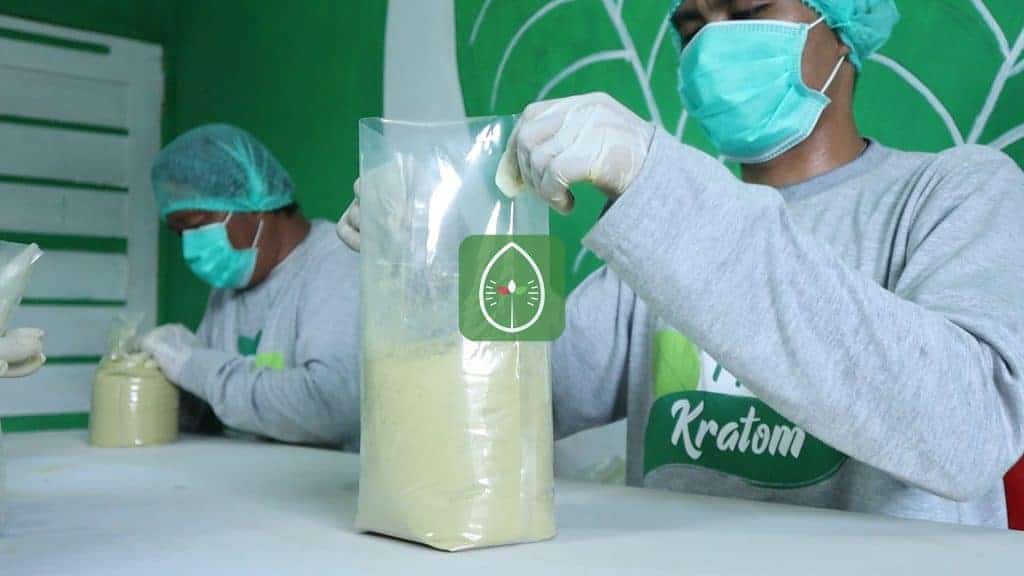 At Borneohale, we take great pride in delivering fresh Kratom straight from the source to our consumers. From our own plantation in West Borneo, Indonesia, we hire Kratom farmers to cultivate, grow, and harvest the herbal plant.
Our Kratom products are:
Organic
Planted, grown, and harvested by our own farmers
Ultra-finely ground
Lab tested (free from bio contaminants, heavy metals, bacterias such as Salmonella, E.Coli)
Freshly packaged and tightly sealed
Your satisfaction is our main priority when you shop at Borneohale. So, go out and discover a carefully curated selection of the highest grade Kratom varieties. Please contact one of our sales professionals if you have any questions.