One of the crucial production inputs that impacts how much cattle is produced is feed. One of the unusual materials that can be utilized for pigs and poultry feed is palm kernel cake. It is obtained from the extraction of palm oil.
Numerous research claims that when fed diets containing various amounts of palm kernel cake, the pigs and poultry performed admirably. The nutritional value of palm kernel cake, namely the protein, energy, vitamins, and minerals make it a good source of feed for pigs, poultry, and cattle.
When fed to animals in large quantities, the tryptophan digestibility coefficient of palm kernel cake was impacted. Large quantities also affect amino acid digestibility of palm kernel cake in cattle.
Also Read: Palm Kernel Expeller is the Best Sustainable Feed for Animal
What is Palm Kernel Cake?
PKC (Palm Kernel Cake) is a by-product of palm oil that is produced in nations with tropical rainforests like Indonesia and Malaysia. In comparison to the above countries, Nigeria, Bangladesh, and Pakistan produced less than 10% of the world's palm kernel cake. Meanwhile, Indonesia is one of the leading palm kernel cake suppliers.
The Brazilian name of palm kernel cake is Elaeis guineensis. Other names include: palm kernel expeller, palm kernel expeller cake, and palm cake. Therefore, judging from what other people call it, there is no difference between palm kernel cake, meal and expeller. They are of the same item.
Depending on the extraction method, the processed palm fruits yield oil, cake, and shell. When kernels are mechanically expeller-processed, the resulting palm kernel meal contains 5–12% oil.
Several researches enhanced the palm kernel cake nutritional value using physical and chemical processes. It has been proposed to improve the digestibility and nutritional composition of palm kernel cake using chemical treatments utilizing alkaline or acid.
However, the type of fruit's palm, the source of the sample, and the method of oil extraction all affect the chemical makeup. Nevertheless, the nutritional composition of palm kernel cake has been improved through biological processing using enzymes, fungus, and bacteria.
Kindly visit the product page by clicking here.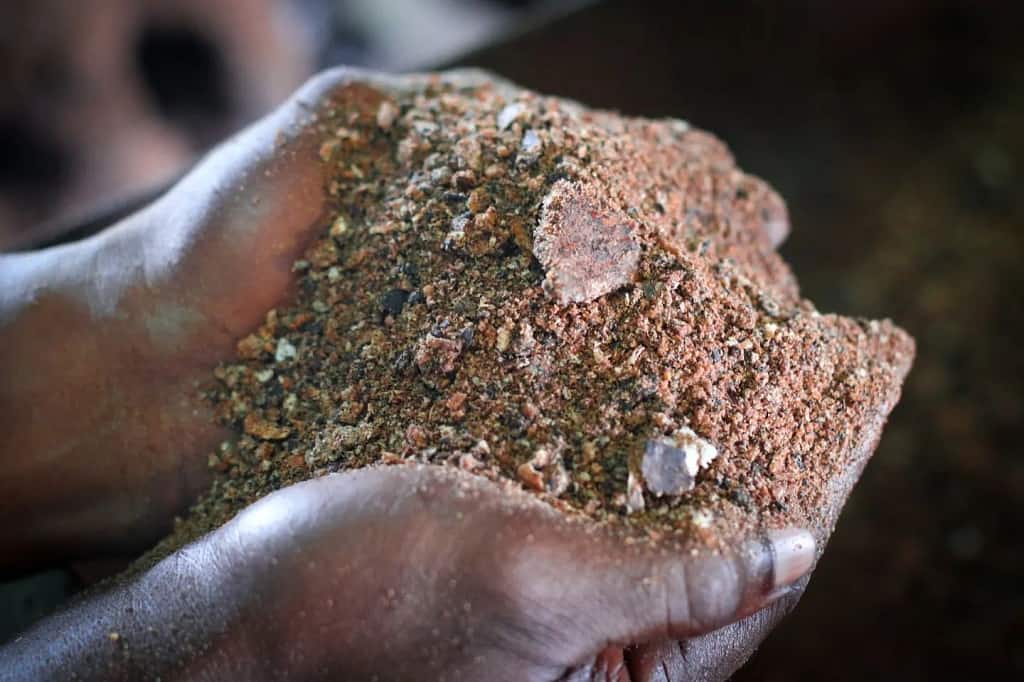 What is Palm Kernel Cake Used for?
It is not sufficient for farmers to only give grass feed in order to boost the production of their animals. Healthy, fatty cows require additional intakes that can satisfy their needs for fiber, protein, and fat. That's why palm kernel cake is used for pigs, cattle, and poultry feed as supplements.
Research has shown that palm kernel expeller has a crude protein content of 15% and a crude energy content of 4,230 kcal/kg. It has a better nutritional value than other wastes and can be utilized as concentrated food by combining it with other ingredients.
However, breeders should not feed their animals using palm kernel meal alone because it contains anti-nutrients that can make them throw up. Up to 30% of high-quality PKE can be added to food concentrate.
It's also important to consider PKE's palm shell content. Food from PKE is of high quality and has few extra ingredients, such as palm shells that cows can consume.
Borneohale also produces and manufactures broom stick. Click here to know more.
Palm Kernel Cake Nutritional Value and Composition
The sources, soil types, oil extraction techniques, amounts of endocarp that remain, and effectiveness of oil extraction from the kernel all affect the makeup of nutritional composition of palm kernel cake.
Dry matter
The percentage of moisture in palm kernels is known as "dry matter." Purchasing in bulk and storing palm kernel meal both depend on the dry matter content. It is the greatest culture for the molds growing on it, but increasing moisture content more than 14% could not be preserved in bulk.
Crude Protein
In comparison to groundnut and soybean meal, palm kernel expeller has a lower crude protein level. According to a variety of academic sources, palm kernel meal crude protein concentration lies between 14 and 20 percent.
Crude Fiber
An indicator called crude fiber can be used to estimate how well meals would digest nutrients and have a high feeding value. Contrasting solvent extraction from palm kernel meal, mechanical extraction had a lower crude fiber content. The palm kernel expeller crude fiber content ranged from 6.9% to 24.9%.
Minerals
With calcium content at 0.276%, phosphorus at 0.645%, magnesium at 0.158%, zinc at 0.214%, sodium at 0.187%, potassium at 0.365%, copper at 0.25%, manganese at 1.3 ppm, and iron at 0.75 ppm, palm kernel meal has a reasonably high mineral content. It was found that most diets based on palm kernel expeller need to be supplemented with calcium to meet animal requirements as well as those for carotene and vitamin E because the Ca:P ratio is low (about 0.3 IU kg–1).
Kindly visit our other products by clicking here.
Effects of Feeding Palm Kernel Meal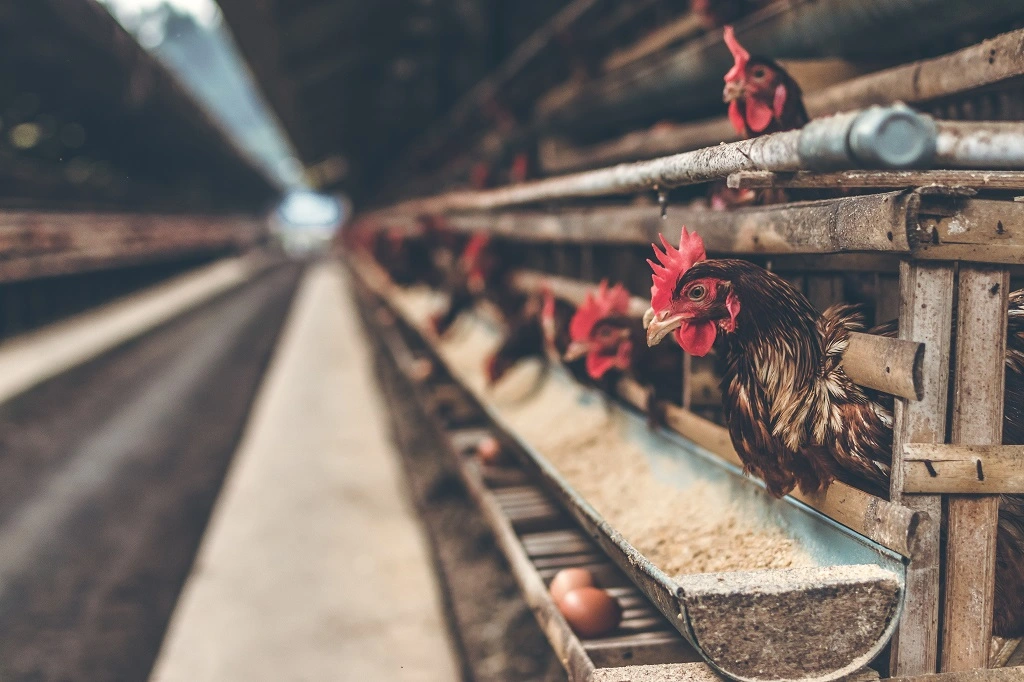 About 70% of all business costs are related to animal performance and milk output. Both of them are influenced by food. Therefore, in order to reduce the cost of feed by integrating less expensive sources of protein and energy without having a negative impact on animal productivity, it is crucial to use agroindustrial byproducts. Hence the main uses of palm kernel cake.
As a result of substituting expensive conventional feedstuffs like maize, cotton seed, and soybean meal with a more affordable and locally accessible one that simultaneously fits the nutritional needs of livestock, palm kernel cake plays a vital role in utilization and has significantly decreased the cost of milk production.
Effect on Cow Milk
It has been discovered that adding palm kernel meal to a concentrate food mixture does not change the yield or makeup of cow milk. Additionally, a study found that giving cows 200 and 400 g kg-1 dry matter (DM) of palm kernel meal when they were grazing on top-notch pasture in the spring had no effect on milk production or composition other than lactose.
When the nutritional supply of a pasture-based system is below optimal levels, palm kernel expeller supplementation may result in an increase in milk output and composition. The high amount of neutral detergent fiber in palm kernel expeller may cause a favorable reaction in the milk fat content.
The ratio of 2-3 kg of palm kernel meal daily is more suitable for adult dairy cattle. The milk of dairy cattle fed palm kernel expeller tends to create a solid butter. In a dairy concentrate feed mixture, maize can be partially replaced by dairy cows fed 200 g of palm kernel expeller per kilogram of dry matter (DM), which increases milk yield and milk yield corrected for fat.
The addition of palm kernel expeller had no impact on milk composition factors such milk lactose and protein concentration. Dairy cows' behavior did not change when palm kernel meal was included in their diets at a level of 15% dry matter. Substituting palm kernel expeller for maize and soybean meal at a level of 30% on dry matter also did not significantly alter the milk yield or the fat-corrected milk output for lactating goats.
Effect on Fattening Cattle
With greater vitamins and minerals, palm kernel meal was employed as the only food for commercial feed lotting. Additionally, palm kernel expeller is combined with other by-products of the oil palm to feed developing dairy bull calves.
When added to grass-molasses diets, palm kernel meal has boosted the daily weight gains of developing dairy bulls. This is in comparison to diets that only contained grass or a grass-molasses mixture. Goats given soybean meal gained the most weight each day compared to goats fed palm kernel expeller.
Find Affordable Palm Kernel Cake Price Indonesia at Borneohale
Borneohale is one of the palm kernel cake suppliers from Indonesia. In West Borneo province of Indonesia, we have our own palm oil plantations. We employ both a machine and a traditional method for extracting palm kernels.
Borneohale places a high priority on sustainability in everything we do. We are constantly looking for new ways to produce nutritional profiles for high-quality palm kernel expeller. We have experience exporting kratom and can export to buyers anywhere in the world.
Indonesia is one of the largest suppliers of palm oil worldwide. As a result, you should think about purchasing from Borneohale because we create products of higher quality. For pricing and specifications on palm kernel meal, please contact us. Our sales representatives are happy to assist you and speak English. They can also provide you with a quote.
Conclusion
In general, adding palm kernel cake to pigs, cattle and poultry feed in varying amounts has a good impact on the animals' performance, weight gain, and milk output. It also has a good effect on tryptophan coefficient and amino acid digestibility. Additionally, it helps to find solutions to several issues brought on by the rise in food prices.